How Chinese Tech Builds Trust, Part IV: The Art of Brand Collaborations
Plus: Branding on Chinese TV, Nike honors Kobe, and our News in China wrap-up.
The Content Commerce Insider newsletter is published twice weekly (Tuesday/Thursday) and focuses on how brands create content to drive revenue. If you have received our newsletter from a friend or colleague, we would love for you to subscribe as well.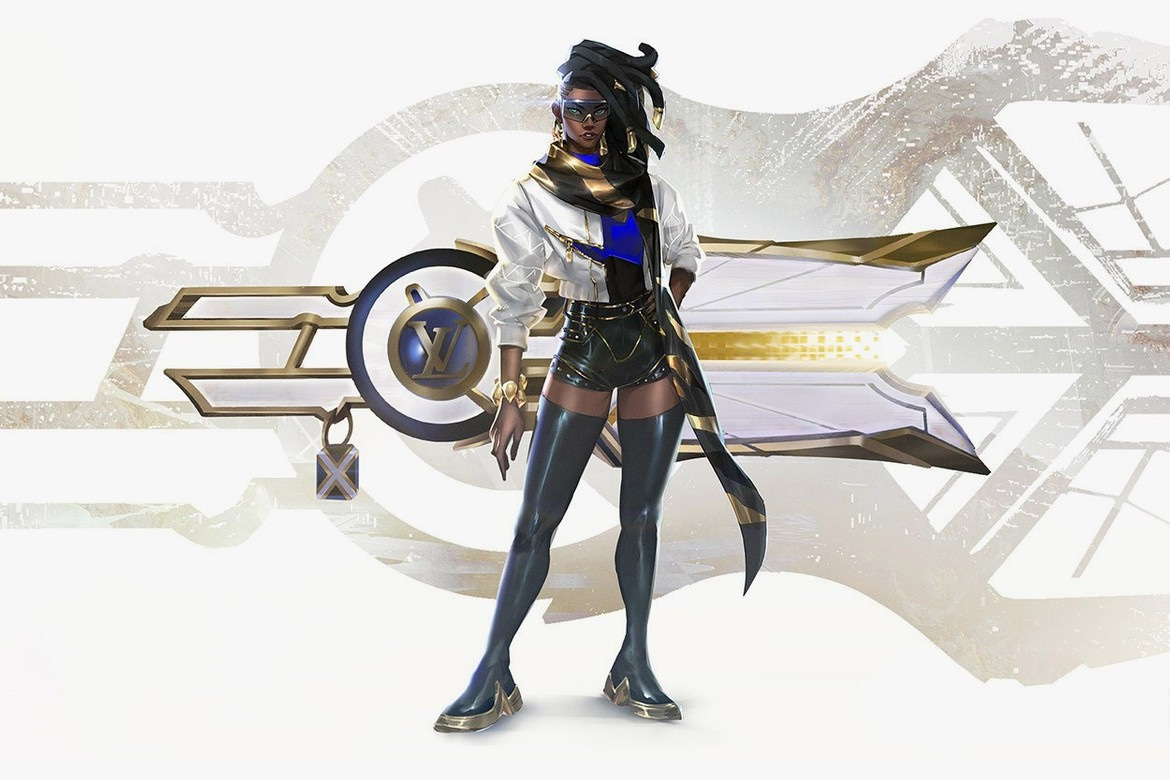 In this weekly series, How Chinese Tech Builds Trust, CCI aims to demystify the fundamentals that drive Chinese e-commerce, explaining why critical practices have evolved the way they have and helping brands predict what comes next. From the triggers behind Baidu's downfall to the rise of social commerce, we've got you covered. And if you missed previous installments, check them out here.
Why Collaborations Matter
When I was a kid, I begged my parents to get me Nike sneakers. I wasn't original — everyone had them. Smart marketers sold me on the idea that I needed them to be considered a cool, athletic kid. How else would I show people without Nikes?
Functionality wasn't the key. I wanted them for what they meant and for what they would say about me (without having to utter a word). Teenage angst eventually wanes, but signaling is forever.
Marketing Must Continually Innovate
Advertising clickthrough rates are always decreasing (for Google, Facebook, and Instagram). Marketers must continuously seek out new ways of resonating with consumers, ideally through media and distribution, rather than content. This is because media and distribution innovation trumps content innovation. We know this instinctively. The online world is saturated with content. Brands, traditional media, digital media, ads — everyone is vying for eyeballs.
Most successful brands have become lifestyle brands and, as a result, aren't bound by their original product or service categories. This has opened up the new marketing model of "crossover" collaborations.
Take luxury gaming skins as an example. Louis Vuitton created premium skins for players of League of Legends (LoL). You could write a modern-day Bible (best-selling book of all time) but without marketing or PR — nobody would read it. Similarly, LV could make the most beautiful fashion film in the world, but how many female gamers in China would see it? Probably not that many. So they created an innovative media format (luxury esports skin) to distribute through a new platform (LoL). For eyeballs, media and distribution innovation (via gaming) would trump content innovation (best fashion film). That's strategic and smart.
In an ideal world, it would be possible to automatically deliver innovative and excellent content according to distinct user preferences. That Louis Vuitton film would be distributed perfectly and receive critical recognition. But alas, media is saturated, personal preferences are diverse, and algorithms aren't quite there yet. TikTok might come closest on the short video front, but is not without some serious issues. Maybe Google News for media (maybe.) Success is conditional on great content, but novelty is better. 
Lifestyle Brands and Identity Signaling
I was never bullied for not having Nikes (I was bullied for other things), but studies show that kids on Fortnite are shamed if they can't afford paid skins. Because your online gaming identity reflects your offline one. An LV gaming skin shows you're luxurious, as a person.
That's what brands such as Nike have done — they've translated their category identity (shoes) into a lifestyle brand (cool, athletic). A lifestyle offers infinitely more marketing flexibility than a category identity. There are only so many enticing product photos of shoes that you can take (thankfully). Nowadays brands are almost always synonymous with their "mission." Coca-Cola is a fizzy soft drink that single-handedly invented the modern image of Santa Claus to sell more fizzy soft drinks.
Another major benefit of this evolution is that lifestyle brands can collaborate with other lifestyle brands. So what did it mean for LV to partner with LoL? LoL represents what has traditionally been seen as an "uncool" community — a cultural underdog. Louis Vuitton is the most valuable luxury brand and flagship of the world's biggest luxury conglomerate. That global powerhouse of status, an arbiter of who's in and who's out, showcased youth and exhibited an understanding that gamers are not a bunch of hoodie-wearing hermits. Meanwhile, LoL demonstrated that it can carry the gravitas of a 150-year-old fashion house while making it marketable and accessible to young gamers who spend, on average, 832 hours playing. Collaborations such as these are not a fad.
It's a great move, not only because with 111 million players (let that number sink in) in China, LoL is China's most popular PC game, with 111 million players in 2017, and its fandom is 55% female (I was also surprised). 
Collaboration signifies a stamp of approval from one brand to the other, and, when done well, can vastly increase brand reach and exposure to new audiences. What do a camera brand and energy drinks have in common? GoPro's branding is all about edgy, risky, adventure-takers. Red Bull is about living your life to the fullest (barring heart attacks, hopefully). Brand collabs resonate through shared lifestyle aspirations.
And China loves cross-category brand collaborations. Brand stories are visceral. Do they always make sense? No. Are they gimmicky? Sometimes. Fast-food chain KFC partnered with iconic insect repellent brand Liushen to create insect repellent coffee and coffee-flavored repellent. We call this innovation. We call this marketing. And it works.
Such collaborations can initially seem awkward — but not when your brand is a lifestyle brand. And it's 2020: Every brand is a lifestyle brand.
- by Tanya Van Gastel
Mentioned in today's newsletter: Apple, Bilibili, Coca-Cola, Facebook, Google, GoPro, iQiyi, Juhuasuan, KFC, Lenovo, Louis Vuitton, Nike, Oreo, Red Bull, Sprite, Taobao Live, TikTok, Vans.
---

---
August 2020 Branding on TV and Video Streaming Platforms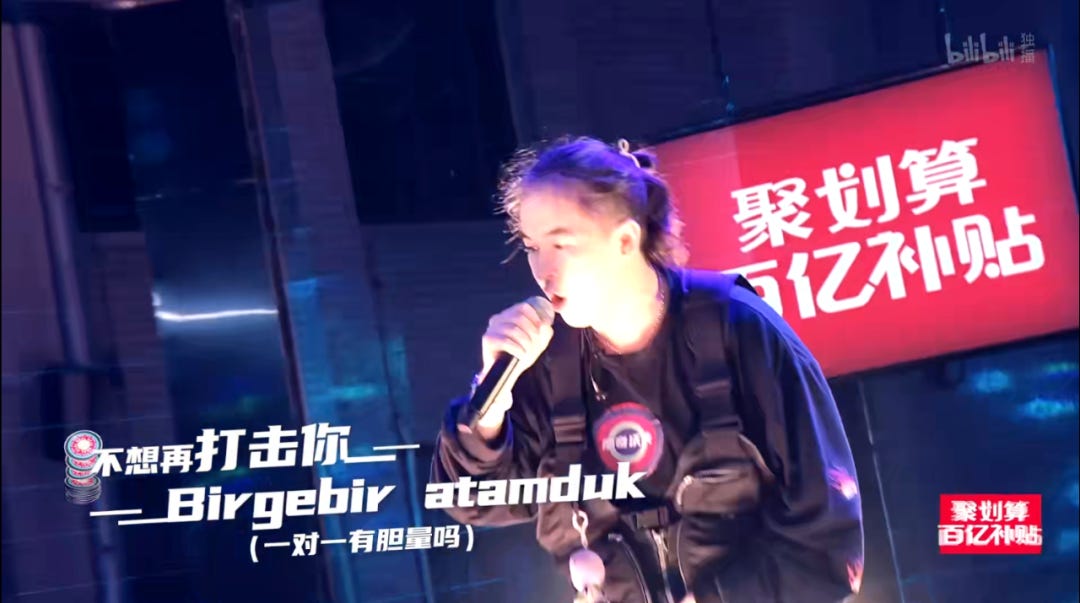 A total of 26 new reality shows premiered in China in August, with the vast majority securing brands sponsorships, according to Starlink: 13 out of the 15 online video releases, and 10 of the 11 on satellite TV networks featured brands, highlighting the ongoing healthy demand for branding opportunities during the peak summer viewing season. 
The outlook for scripted programming remains challenging, based on recent trends. Of the 31 dramas that debuted in August, only nine attracted brand participation, according to Starlink. iQiyi's female urban drama "Love Yourself" (他其实没有那么爱你) topped the list with nine brands, including Oreo, Sprite, and Lenovo. Hunan TV's family drama "Go Ahead" (以家人之名) has been widely viewed, but featured only five brands in terms of onscreen placements and integration with the storylines. As the series' popularity took off, however, another 20 brands advertising with a variety of creative graphic elements and commercials starring the show's lead actors, which were inserted into streaming broadcasts on Mango TV. 
Many of the summer's top series, such as "Go Ahead," "Winter Begonia" (鬓边不是海棠红), and "Nothing But Thirty" (三十而已) reflect a broader shift in scripted content away from the sometimes controversial costume and fantasy dramas towards more realistic urban themes, which, in theory at least, should prove more attractive for brands — the urban-focused subjects are often aspirational, and products can be not only placed into scenes, but also written into scripts in a convincing manner. 
- by CCI Team
---
Brand Film Pick: Nike Redraws Kobe Bryant Tribute for Chinese Audience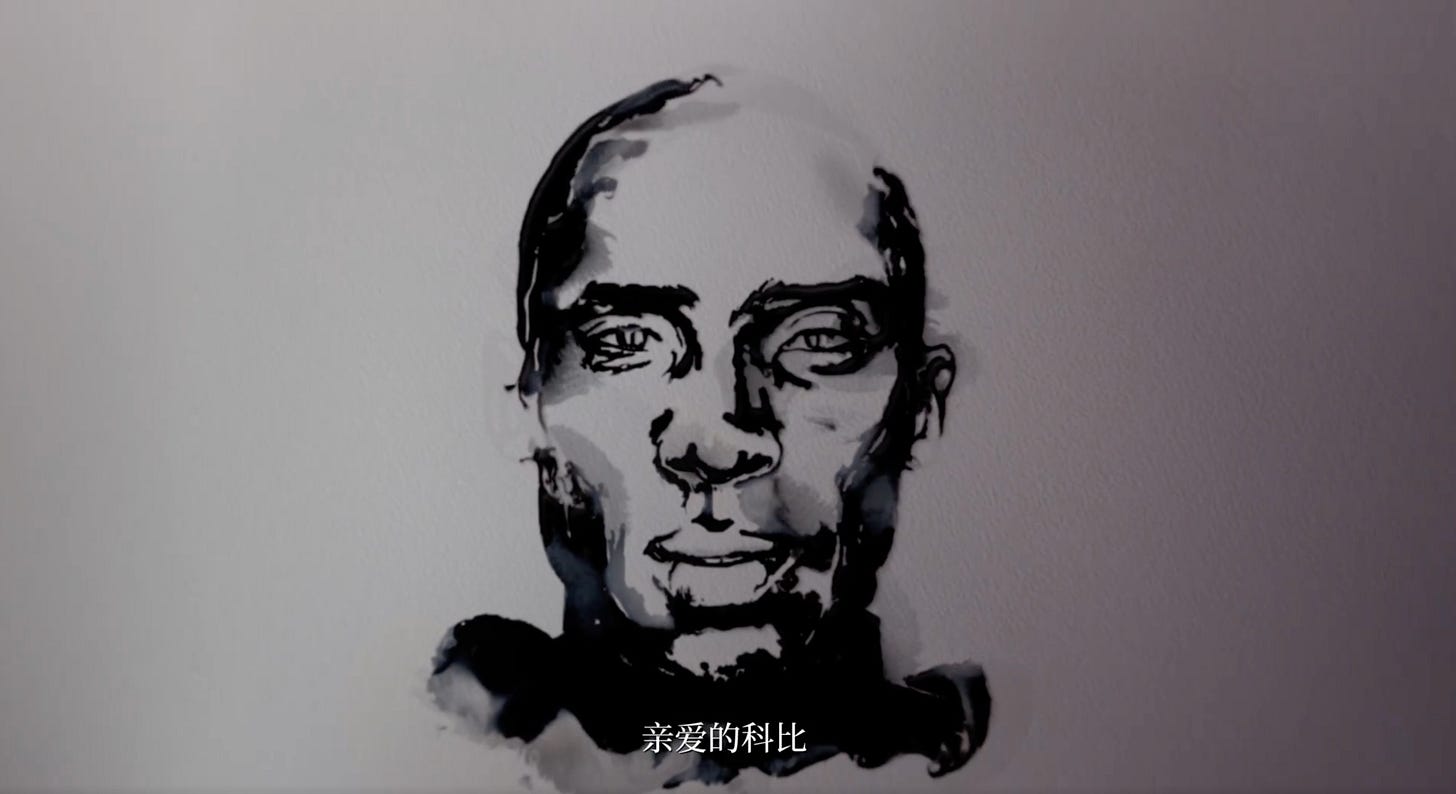 Basketball fans around the world mourned the sudden death of NBA legend Kobe Bryant in a helicopter crash in January, and especially in China, where he had been hugely popular for many years. 
Since then, Nike, which signed Bryant back in 2003, has released a series of films honoring the late athlete, from February's "Mamba Forever," released on the date of Bryant's public memorial service, to August's "Better," narrated by Kendrick Lamar and released as part of the brand's "Mamba Week" celebration of Bryant's 42nd birthday, and, most recently, "Dear Kobe," (亲爱的科比), produced especially for Chinese fans. 
The film opens with drops and splotches of ink on paper, a prelude to animated shots of Bryant in action, both on the court and in his regular visits to China, as individuals from young to old look on in awe. A voiceover reads the text of a "letter" that speaks of a deep love for Bryant, fueled by his mentorship of young Chinese players, and his own love "for the game, for us, for all of it." 
The visual imagery is effective and moving, combining references to Chinese traditions of ink painting with the more contemporary style of comics and graphic novels, and its narrative speaks directly to Chinese experiences, in this case, the national passion for basketball and ongoing efforts to develop domestic talent. 
- by Sky Canaves
---
CCI Take: Douyin's Monetization Steps Are Worth Watching

While TikTok continues to make headlines around the world thanks to the somewhat complex partnership deal that parent Bytedance is ironing out with Oracle to keep its U.S. operations alive, Douyin — its Chinese counterpart — has made quiet pivots with major implications for China's booming short video market. At this week's Douyin Creator Conference, Bytedance announced that the app had surpassed 600 million daily active users (DAUs) last month, up from around 400 million at the beginning of the year — an impressive jump that presumably was helped along by extended quarantines at the beginning of the year. 
But where Douyin is getting really interesting is the app's potential to drive revenue for its content creators. According to Bloomberg, Douyin generated nearly RMB 42 billion ($6.1 billion) in aggregate revenues for more than 22 million creators over the past year, and — in a push to keep them incentivized and increase user enthusiasm — the company recently announced a plan to invest $1.5 billion over the next year towards doubling revenue for creators and diversifying their income streams.
Read the full article on Content Commerce Insider
---
News From China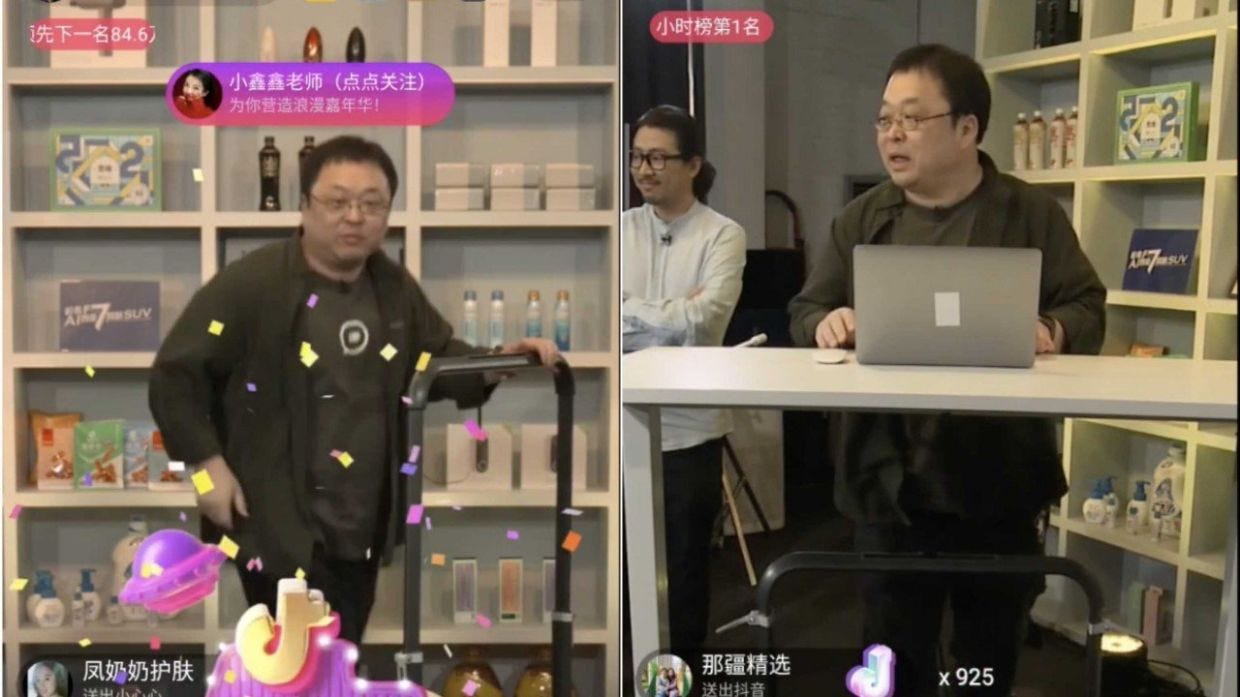 - by CCI Team
---
News in English
We've Got China Covered
Thank you for reading! We will back next Tuesday. In the meantime, we hope you have a productive rest of your week and a restful weekend.