How Chinese Tech Builds Trust: A CCI Series
Plus: The consequences of TikTok hardball, a more youthful China Mobile, and solo drinking goes aspirational.
For as long as one can remember, it seems like a new Chinese e-commerce platform has become the next big thing every six months. First, nobody could stop talking about Alibaba, then there was Xiaohongshu (Little Red Book), followed by Douyin (TikTok). Pinduoduo is the latest…that you know of.
The thought of the Chinese market can induce a sense of unrest — something is happening there, but you don't know exactly what. Or why. Or how. All you understand is that it will change in the blink of an eye. Blink again and the latest trend might pass you by. You know that there's an opportunity — corporate types phrase this as, "China is a key driver of growth for the future of our firm." Choo choo. All aboard.
In this weekly series, How Chinese Tech Builds Trust, CCI aims to demystify the fundamentals that drive Chinese e-commerce, explaining why critical practices have evolved the way they have and helping brands predict what comes next. From the triggers behind Baidu's downfall to the rise of social commerce, we've got you covered.
Part I: How Distrust Fueled the $150 Billion Social Commerce Industry
The Future Is Female
Let's say you ask a Chinese consumer about her shopping habits (we'll call her Jessica). She's likely to be an educated young professional — nearly half of Chinese women enroll in tertiary education, compared with less than 40% of men. She lives in an urban area, perhaps Shanghai or Beijing. You've heard of this demographic, whose spending is expected to almost triple to $1.2 trillion by 2022. Moreover, this demographic controls the (e-)purse strings for 75% of household purchases. Nice.
Baidu's Iceberg
You know that Google is the first touchpoint of a third of all purchases in the American market. So you ask Jessica if she uses its Chinese equivalent, Baidu. She winces. "No. Meiyou (nope in Chinese)." She doesn't trust it. Huh.
In 2016, a Chinese student died after a Baidu ad led him to a bogus (and illegal) medical procedure. Ensuing failures and unethical business practices were the proverbial iceberg. The real Titanic was trust. Not to mention that Baidu's search engine revenue has been slowly sinking for years, falling 13% year-on-year in the first quarter of 2020. Baidu is still widely used, but a different model of content feeds ultimately prevailed.
No other search engine has taken its place to serve a powerful role like Google in the United States (it has long been blocked in China). Consequences:
Search generally happens on apps. These are mobile-only and (mostly) gated. Think WeChat, Xiaohongshu, Douyin, and Pinduoduo.

Information is not aggregated or easily searchable. Baidu can't even index pages from WeChat official accounts.

The majority of content is pushed through content feeds, not pulled via searches.
Social commerce's phoenix-like rise out of Baidu's ashes comes down to one key factor: trust.
Low Trust + High Word-of-Mouth Value = Social Commerce
Between China's status as a low-trust society and a collective memory of trauma regarding product safety, consumers are understandably skeptical.
In 2013, China Daily reported that trust among Chinese people dipped to a record low, with less than half of respondents saying "most people can be trusted." Coincidentally (or not), 2013 also happened to be the year Xiaohongshu was founded.
Searching for an item on Taobao or JD.com could yield anywhere from 5 to 5,000 results. With Chinese consumers being some of the least loyal consumers, there is no better proof than the testimony of fellow shoppers. Reviews are crucial. This is where social commerce steps in, whether it's a Xiaohongshu review, Pinduoduo shared recommendation, or Douyin product video. At the uppermost layer of online marketing, a whole industry of influencers has emerged to provide consumers with a sliver of faith in online shopping. We call this "trust technology."
Trust Technology
Social commerce isn't just an extension of tech trust, it is the embodiment of it. As many Chinese consumers deem these influencers (known as KOLs, or key opinion leaders) very trustworthy, they fill a vacuum that, in other markets, tends to be filled by Google. Xiaohongshu merges Instagram's influencer economy and the inspirational content of Pinterest: the majority of posts seem to consist of product reviews and recommendation videos from influencers. Pinduoduo operates on a more literal word-of-mouth approach: recommend a product to a friend, and you'll both receive a discount for purchasing. This business model doesn't just use word-of-mouth, it is word-of-mouth. Building a brand in China is not so much about communicating features as it is about building that trust and displaying social proof.
The evolution of online content has gone from text (blogs) to images (Instagram) to videos (TikTok, YouTube), with livestreaming up next. Simply put, the more flashing lights, colors, and interaction, the greater the appeal to our "lizard brains." Barring a reputable information aggregator (not Baidu), the shift is towards reviews and social interaction, with an increasing number of platforms joining the fray. And that is how Chinese tech builds trust.
Further thoughts:
E-commerce livestreaming has been the hottest thing in China this year (with no comparable counterparts in overseas markets yet). What could be next: Gamification? VR? AR?
Social commerce requires several key elements for success: users (obviously), creators and brands. Brands can incentivize creators to make great content for users.

Outside of China, Pinterest seems to be the closest to real social commerce... But it lacks a stable of creators. Brands aren't pining for "pinfluencers" (yet) so top users don't seem inclined to post hauls, opting for YouTube instead.

Facebook "creators" haven't taken off. Sure, Pages exist for that reason, but brands largely prefer using ads to target consumers directly.
Bottom line:
China has no reputable, ultimate content aggregator comparable to Google.

Trusted content is scattered across different platforms.

Chinese consumers are highly skeptical and low-trust.

Brands need to work hard to develop trust among consumers.

Trust is built upon reviews from friends, family, and influencers (aka social commerce).
- by Tanya Van Gastel, CCI Team
We love to hear from you — if you have any thoughts on recent articles, general feedback, ideas about future reports you'd like to see, are interested in sponsorship of a webinar or white paper, or would just like to say hello, reach out today!
Mentioned in today's newsletter: Alibaba, Baidu, JD.com, Pinterest, Instagram, Youtube, Pinduoduo, Xiaohongshu, TikTok, Bytedance, Rio, China Mobile, Mango TV, Nike, Tesla, Microsoft, Oracle, Shiseido, Bilibili, WeChat
---
Jing Daily, the definitive publication on luxury consumer trends in China, recently teamed up with Content Commerce Insider for our first collaborative white paper, "Next-Level Livestreaming: How Luxury Brands Can Profit From China's Top E-Commerce Trend."
The 39-page report details the history of livestreaming in China and recent explosion of shoppable livestreaming that has taken the country by storm and has major global implications, detailing key players and sharing revenue-generating insights that no brand can afford to ignore.
Don't miss out! Download your free copy today on the CCI Reports page.
---
China Mobile Bolsters Its Youth Appeal With Idols and Mango TV Content Push
State-run carrier China Mobile has sought to target Gen Z consumers with its recent marketing efforts for its M-Zone brand, which is geared towards younger users, offering prepaid SIM cards and other flexible pricing schemes, along with new services such as virtual reality photo features and AI-enabled avatar technology.
Recently, M-Zone promoted the launch of its 5G services through a partnership with Mango TV during the video streaming platform's Youth Mango Festival (青春芒果夜), a celebration of youth culture. Guests took the stage to highlight the spirit of Chinese youth across the arts, from a contemporary dance by Xie Haifeng and Wang Chenyi to a storytelling performance by actress Zhang Meng. Idol Cai Xukun, a spokesperson for M-Zone, performed in the finale.
The event was broadcast on China Mobile's Migu entertainment platforms, Migu Music, Migu Video, Mivision, Migu Reading, and Migu Circle. M-Zone expanded on the festival with a number of interactive campaigns, both online and offline, encouraging users to experience its new 5G offerings, such as exploring interactive VR worlds that feature Cai Xukun and Lay Zhang, another popular idol who represents M-Zone.
In another effort to appeal to fans of the two, M-Zone launched a promotional deal that allows those who sign up for a low-cost 5G mobile plan to access special content from the celebrities along with a free subscription to Migu Music. The marketing effort seeks to exploit the overlap between fan groups and tech-savvy consumers who can be drawn to M-Zone's new 5G services.
E-commerce platform Pinduoduo also participated in the event, hosting a livestream that included opportunities for fans to win subscriptions for Mango TV and M-Zone data packages.
- by Ginger Ooi, CCI Team
---
CCI Take: Trump's Moves Will Bolster Brands' China Teams, Shift Strategy
In 2020, the brands that were able to salvage their revenue stream in China or, at the very least, offset their losses there, were the ones that shifted their efforts online and trusted that local trends would build, rather than damage, brand equity. Examples from earlier this year abound, from Tesla's use of Douyin to stream video from its stores around China to Shiseido's virtual product launch on Bilibili and Nike's breakneck rollout of a special series of videos and livestream broadcasts with local coaches and trainers sharing at-home workout tips and exercise plans.
Even with the coronavirus outbreak ostensibly under control in mainland China as of August 2020, all signs indicate that the online evolution that many foreign companies sped up this year is here to stay, and it is very likely that livestreaming, reality show brand integration, short video, and online-offline cloud events will remain the norm in 2021 and beyond.
But one wild card that has put in question Western brand efforts to continue effectively engaging and selling to the China market is U.S. President Trump and his recent moves to ban TikTok and potentially WeChat from the American market. At the moment, TikTok's fate seems to be tied up within the current bidding war shaping up between Microsoft and Oracle (and even potentially Twitter) to purchase the company's operations in the United States, Canada, Australia, and New Zealand. Consumer and fashion brands have invested increasingly heavily in efforts on TikTok (and its original Chinese version, Douyin) to reach Gen Z consumers in China and key markets like the U.S., in some cases to relatively positive effect.
But Trump's efforts to get parent company Bytedance to part ways with TikTok have implications for the brands that are investing in the platform. Namely, it could mean that global companies with a footprint in China will need to give their China-based teams much more responsibility to shape and manage their Douyin (and likely their WeChat) efforts, and maintain a church-and-state distance between Douyin and TikTok so as not to fall afoul of any bans that are ultimately put in place by Trump and his administration.
Read the full article on Content Commerce Insider
---
Brand Film Pick: Rio Makes At-Home Drinking Aspirational
Following the coronavirus lockdown right before the Lunar New Year holiday in China, social life quickly gave way to social distancing. In the world's largest market for alcoholic beverages, China's restrictions on in-person gatherings at bars, clubs, and banquets should have had beverage companies shaking in their boots. Instead, Rio, the Chinese cocktail-in-a-can produced by a local subsidiary of Australia's Bacchus Distillery, reestablished itself as a drink for home.
In May, Rio released "Walking in the Rain" (走在雨中). The short film features brand spokesperson Zhou Dongyu (lead actress from the celebrated film "Better Days," 少年的你) singing to herself while drinking alone on a rainy day, with the tagline "I finally gave myself back to myself." That same month, Rio appeared as a sponsor of three competing reality shows about single living that debuted on the major streaming platforms iQiyi, Youku, and Tencent Video.
Now, even after has China brought the coronavirus under control within its borders, Rio continues to develop its solo-drinking brand image through its latest collaboration with Zhou, the short video "Long Live the Solo Home Drinker" (空巢独饮万岁).
The film consists of four scenes that focus on the ability of young, single homebodies to enjoy comfortable and fulfilled lives. In the first scene, Zhou cooks herself a meal, recalling the dietary accommodations she used to make for the sake of lovers in the past. In another segment, she reclines on her balcony while having a drink. As the camera pulls in, the cacophony of cars honking, a couple shouting, and children crying fades away, allowing her to enjoy the peace and quiet of the night — there is noise everywhere but here with Rio. This portrayal of solitude is completely devoid of any conventional feelings of loneliness. Zhou represents the idea that by choosing the singleton lifestyle, one gains the freedom to savor life on one's own terms.
Both of Rio and Zhou's recent collaborations succeed at employing literary and cinematic techniques to convey the benefits of maintaining an empty nest at a young age. "Walking in the Rain" is set in a cozy and zen-like cottage, an aspirational backdrop that emphasizes the luxury that privacy can afford. The setting of "Long Live the Solo Drinker" — a more downscale and cramped city apartment — is a step closer to the actual living conditions of most single youth. By depicting more realistic circumstances that can resonate with its target audience, Rio achieves a sincere and grounded tone, rooting itself in the hearts of the people.
During times of great social upheaval, brands must make an effort to realign their values. The concept of solo-drinking is fairly new in China, especially for women, but aligns with the "homebody lifestyle" trend that went mainstream during the pandemic. With the barriers to living in society imposed during the coronavirus, companies were forced to pivot and adapt their products and marketing to their customers' new modes of living, and into the "new normal" that emerged afterwards. Rio offers a strong example of how even the most socially-oriented products can be reimagined to suit an individual's experience.
- by Ben Guggenheim, CCI Team
---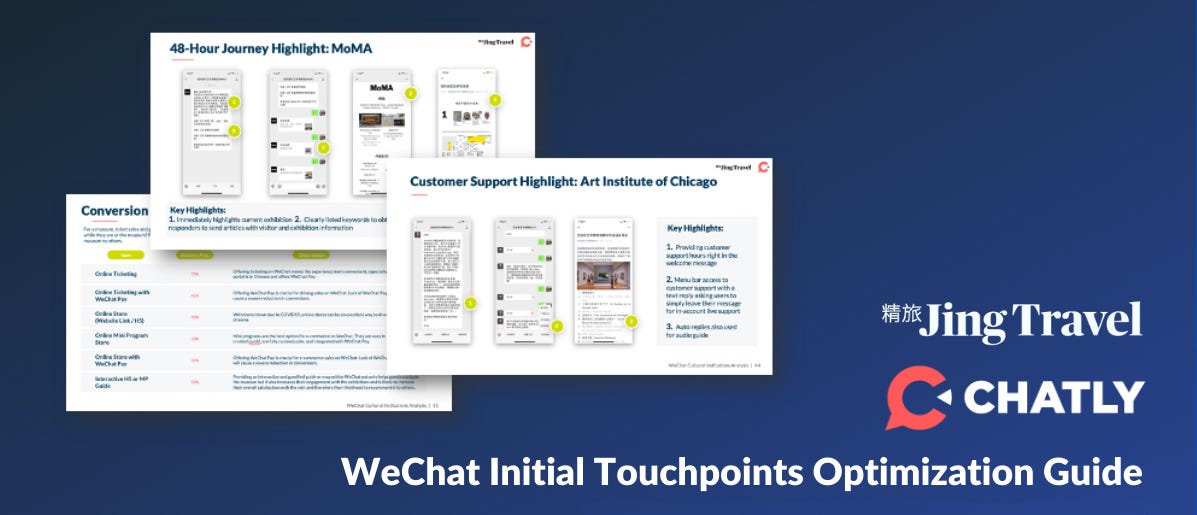 ---
News in English
We've Got China Covered