Hard Luxury Gets the Livestreaming Treatment
Plus: China's astrology boom and COVID-19's impact on entertainment production.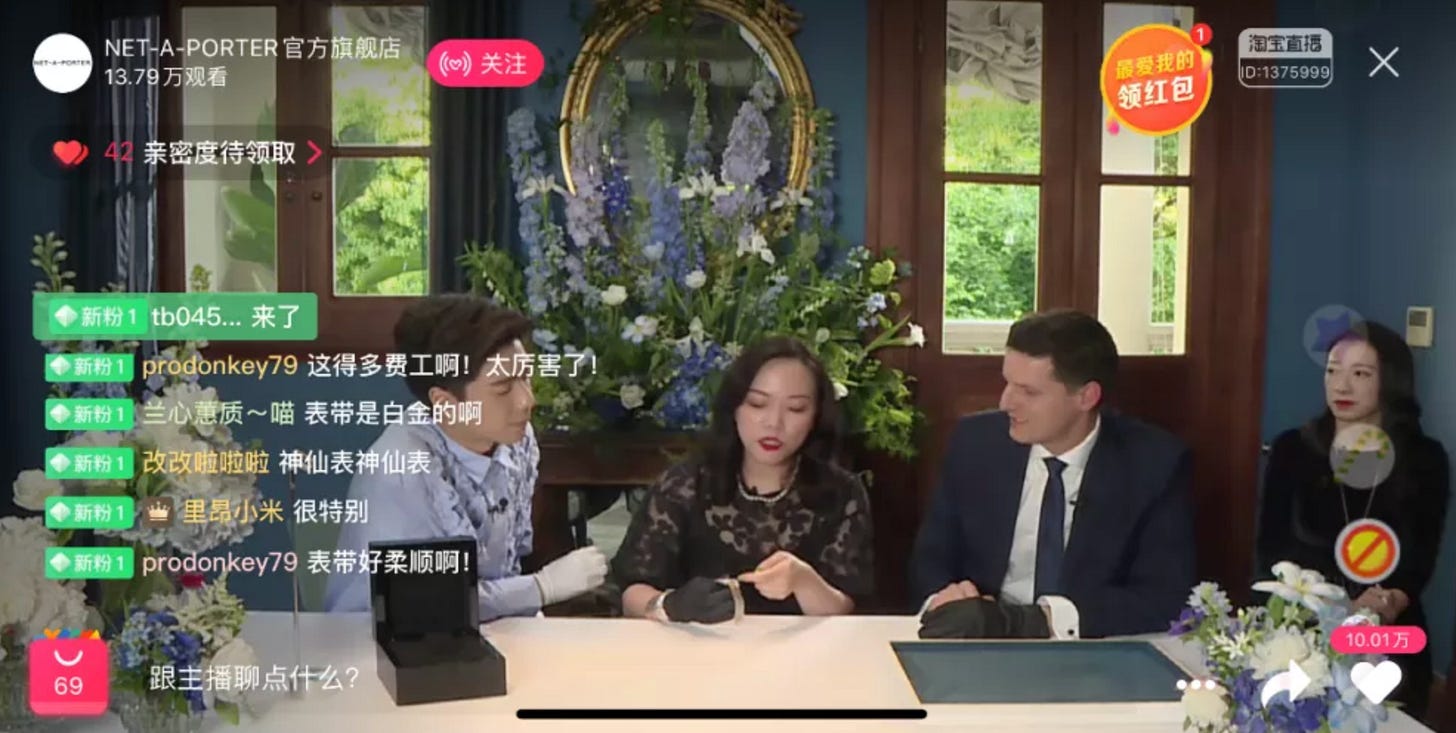 Brands across the consumer spectrum have turned to livestreaming as a lifeline during the coronavirus outbreak, from expanded initiatives by early adopters in beauty and fashion to newer efforts by automakers and real estate firms trying to maintain their connections with consumers. Until now, one holdout has been "hard luxury," encompassing high-end watches and fine jewelry, a sector that has been slower to embrace digital transformation amid concerns over brand dilution and the willingness of core customers to make big-ticket purchases online. 
But as with everything else, the coronavirus has upended normal rules and playbooks. This year one of the most important and exclusive events, Watches & Wonders Geneva, has shifted to an online event open to the public. 
For the Chinese market, Watches & Wonders has gone a step further with an expansive livestreaming campaign in partnership with Tmall Luxury Pavilion and Net-a-Porter. The luxury conglomerate Richemont is the major participant of Watches & Wonders, and its subsidiary Yoox Net-a-Porter established a joint venture with Alibaba in 2018 that included the launch of Net-a-Porter's Tmall flagship store in September 2019. 

The "Watches & Wonders Tmall Cloud Watch Show" runs from April 25 to 29 and includes the debuts of more than 100 new models from nine Richemont watch brands, including Panerai, Jaeger-LeCoultre, Piaget, and Cartier (which has also launched its own global platform in English, French and Chinese). 

In a new twist, many of the new products are being made available for sale once they appear on the show, a rarity for luxury brands, which typically use livestreaming to preview upcoming collections. An offline "wear test" service is available to connect e-commerce consumption with in-store service. 

The first livestream ran for four hours on April 25 and featured rare and expensive watches, with appearances by top watch brand executives, Alibaba Group vice president Mike Hu and Wu Yating, the CEO of the joint venture between Alibaba and YNAP, and drew around 800,000 viewers. Replays are available on Net-a-Porter's Weibo account and Tmall created a special section on its app to provide additional brand and product information. 

Watches & Wonders also promoted the cloud event via Weibo, creating a short promotional video starring singer Bibi Zhou and engaging several key influencers from diverse fields to discuss watches and their meanings, yielding more than 90 million views for the campaign hashtag. 

The Chinese livestreaming initiative underscores a more sales-oriented approach for the market, where consumers are less reluctant to forego the offline experience. Even as Swiss watch exports fell by nearly 22% over the past three months, exports to mainland China rose by 10.5%, and it is the world's leading market for online sales of high-end timepieces. Read more in Chinese from Luxe.co.
Interested in learning more about China's streaming video services? Drop us a line and we'll make sure you're first on the list for the upcoming CCI Guide to Streaming Platforms in China. Also, reach out anytime if you've got a story tip, are interested in contributing, or have any questions or comments!
Mentioned in today's newsletter: Alibaba, Burberry, Cartier, Disney, Gucci, Jaeger-LeCoultre, Panerai, Piaget, Richemont, Tmall Luxury Pavilion, Yoox Net-a-Porter.
---
How Gucci Is Using Western Astrology to Connect With Chinese Consumers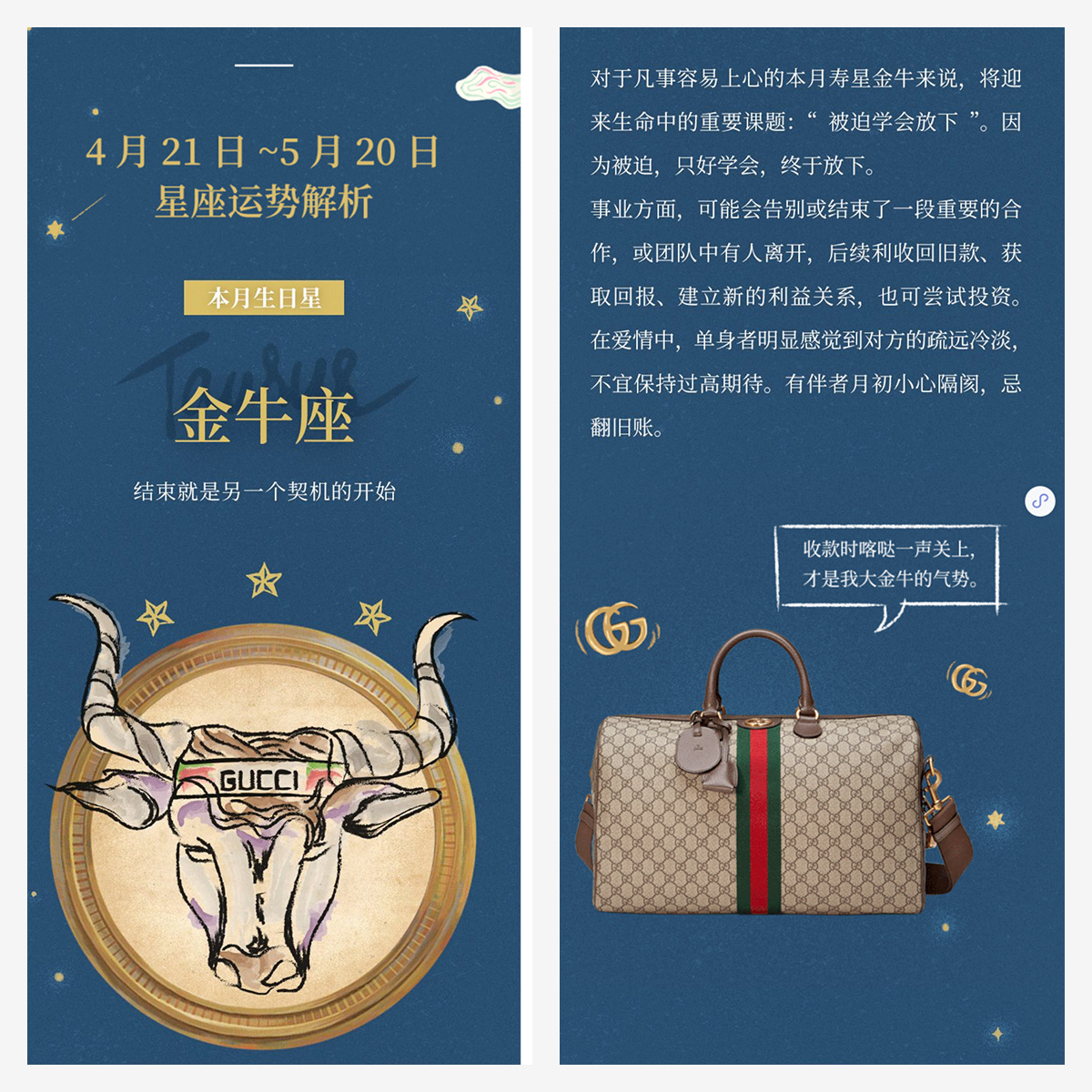 For years, Italian fashion house Gucci has designed special collections for the Lunar New Year, often featuring the animals of the traditional Chinese zodiac to appeal to potential consumers born in that year.
The past two years have seen successful collaborations with Disney, with a 35-piece "Three Little Pigs" line in 2019 and a much larger Mickey Mouse capsule collection for the current Year of the Rat.
The brand has recently expanded into Western horoscopes with a new WeChat campaign that taps into a growing obsession with astrology among young Chinese, who see it as more lively and fun than the traditions they grew up with (and that are now associated more with older generations). 

Much of the astrology boom is taking place on social media, with popular astrologers reaching millions of followers. Gucci leverages that interest with a monthly horoscope column that includes highlights of creative director Alessandro Michele's inspirations along with the brand's zodiac-inspired designs from its latest collections that can be purchased via Gucci's mini-program.

A "Gucci Horoscope" mini-program includes more interactive content such as personality quizzes, photo stickers and wallpaper that users can download and share.
Read more in Chinese from Jing Daily. 
---
Coronavirus Impacts on Branding in Television and Video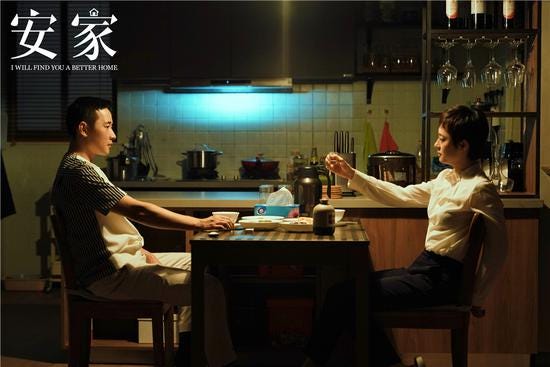 During the first quarter of 2020, some, but not all, new programming on television networks and video streaming sites declined as a result of coronavirus-related restrictions on content and productions. 
Brands were more cautious in their sponsorships, preferring to invest in tried-and-tested shows that had proven interest from audiences such as the top-rated "Youth With You" (青春有你), "Ace vs. Ace" (王牌對王牌), and the long-running "Happy Camp" (快乐大本营), which debuted in 1997. 

While innovative "cloud" reality shows filmed from the homes of hosts and celebrities helped to fill gaps in programming during the weeks of quarantining, brands largely took a wait-and-see approach to the new formats, with only Hunan TV's spin-offs of popular series gaining much traction among sponsors. 

While brands continue to favor idol competitions that can turn fans into consumers, new rules for online shows aim to limit links between product purchases and votes for contestants. 

On the drama front, brands are more likely to "follow" their celebrity spokespersons onto the shows that they star in. This trend was especially prominent on the season's top-rated drama, "I Will Find You a Better Home" (安家), in which five of the sponsoring brands had existing relationships with lead actress Sun Li. 

Increasing interest in dramas means that shows are becoming saturated with branding, and sponsors need to consider expanded marketing strategies to stand out from the crowd. New formats such as vertical dramas may also offer more value as they currently have less brand involvement and lower costs for advertisers.  
---
Brand Film Pick: Burberry's Classic Trench Craftsmanship
A short film in Burberry's Craft Series depicts the makings of the British brand's classic plaid-lined trench coat at its Castleford workshop, where the outerwear has been made for more than 50 years. Set to a percussive soundtrack and sounds of the factory floor, the wordless film shows how machines and humans work together to create each hand-finished garment. 
A core concept of the film is a code, 79180300127, that encapsulates the story of Burberry craftsmanship. The number 79 refers to the number of cloth pieces needed to complete one coat, 180 represents the tally of hand stitches in a collar, 300 stands for production time (in minutes), and 127 is the total number of steps involved. Although the film was not made specifically for the Chinese market, its central focus on craft and tradition embrace the type of storytelling that resonates best with Chinese consumers. 
To promote the film in China, Burberry turned to WeChat, where the brand has a long-established presence through its official account, mini-programs and games, part of a broadly successful marketing strategy in China. The fashion house promoted the film through its account, where it shared the video along with a Q&A program designed to engage viewers by testing their knowledge of trench construction, asking, for example, "How many stitches are needed to finish the collar of one trench coat?"
Burberry also created gifs from its brand movie to maximize exposure even among WeChat users who did not click to watch the full video. The film has been viewed more than 56,000 times on WeChat, compared to roughly 30,000 views on Weibo, where most traffic was referred by WeChat. 
---
News in English
We've Got China Covered 
Thank you for reading! We'll be back on Thursday. Until then, why not reach out and say hello?