Brand Integrations Rebound For TV's Big Month in China
Plus: Global retailers fret, Bytedance hits speed bumps, and we ask: can Pinduoduo profit from its explosive growth?
July was a big month for reality TV in China, with a total of 33 new series debuting on TV and video streaming platforms, according to Starlink, including the latest seasons of hotly anticipated shows "Street Dance of China" (这就是街舞), "Chinese Restaurant" (中餐厅), "The Big Band" (乐队的夏天), and "Mr. Housework" (做家务的男人), providing more opportunities for brands to align their products with deeply relevant content.
The number of new scripted series remained fairly steady compared to previous months at 31, but overall dramatic shows are still struggling to bring brands on board, with only four of 23 online releases and three of eight television dramas featuring product placements.
Looking back at the first half of 2020, the reality show market appears to have recovered after a brief interlude of livestreamed "cloud" shows that took off during China's coronavirus outbreak, when major productions were temporarily curtailed. TV ratings have been higher than usual, according to Starlink, while on the online side iQiyi has taken the lead with 11 of the 20 most viewed reality shows, including "Youth With You" (青春有你) with more than 1.8 billion views.
With movie theaters closed for much of the first half of the year, TV networks and video streaming platforms stood to benefit as the main sources of scripted entertainment, with online series such as iQiyi's suspenseful "The Bad Kids" (隐秘的角落) and Tencent Video's costume drama "The Romance of Tiger and Rose" (传闻中的陈芊芊) drawing rave reviews and widespread discussion, though brands have been slower to tap into these trends, according to Entertainment Capital. And while the number of dramatic series released in the first half of 2020 was comparable to the same period a year earlier, the number of brands sponsors fell by around 11%.
Welcome, new CCI readers! We love to hear from you, so why not reach out today with a story tip, thoughts on our latest white paper with Jing Daily, ideas of reports or webinars you'd like to see, or just to say hello?
And if you had this newsletter forwarded to you by a friend or colleague, we would love to have you as a subscriber as well!
Mentioned in today's newsletter: Alibaba, Beast Shop, Bytedance, Costco, Disneyland, iQiyi, MAC Cosmetics, Mercedes-Benz, Microsoft, Oracle, Pinduoduo, Rio, Tencent Video, TikTok, Twitter, Vipshop, Youku.
---
Can Pinduoduo Actually Profit From Its Explosive Growth?
This year, few Chinese platforms have been in the news quite as much as U.S.-listed Pinduoduo (NASDAQ: PDD), the five-year-old social e-commerce platform that currently has a higher valuation than HSBC, Uber, or Sony (and double that of Baidu.)
With the stated goal to become something of "a combination of Costco and Disneyland," Pinduoduo initially fueled its explosive user and revenue growth through a laser-like focus on price-sensitive consumers in lower-tier cities who have — it's regularly argued — more leisure time and strong demand for social commerce and shoppable entertainment.
Whatever it's doing to attract new users and encourage spending, Pinduoduo seems to be doing it right — the platform now boasts 50 million orders per day and 683 million active users, up from 628 million users at the end of the first quarter in 2020. Revenue in the second quarter of the year rose to RMB 12.2 billion ($1.8 billion), a 67% jump from a year earlier.
The demand for socially oriented bargain-hunting fed into Pinduoduo's early business model of "collective buying," which offers greater discounts on everything from toothpaste to automobiles if users get friends and family to go in together on bulk purchases. This model has taken off among consumers in lower-tier cities as well as with younger buyers who are some of the stickiest users of e-commerce, short video, and streaming video platforms.
Read the full article on Content Commerce Insider
---
Brand Film Pick: Tencent's QQ Turns Dunhuang's Murals Into Virtual Reality Fashion
In early August, Tencent's social mobile platform QQ got in on the trend for traditional Chinese hanfu attire with a virtual collection of clothing and accessories for its "QQ Centimeter Show" VR game, allowing users to personalize avatars and send custom stickers, story cards, and gifts. The styles were modeled after that of the famous Tang Dynasty mural "Flying Flowers" (飞天撒花), located inside the Dunhuang Mogao Grottoes, and was designed in collaboration with the Dunhuang Research Institute. To promote the project and help users better understand the cultural significance of the new outfits, QQ also released a short documentary, "The Flowing Stream" (川流不息) in collaboration with the Dunhuang Museum.
"The Flowing Stream" opens with breathtaking views of the northwest Chinese landscape: a vast desert, winding river, and the silhouette of a caravan. In the midst of all of this stands the Mogao Grottoes, a thousand-year-old collection of caves that are home to more than 47,000 murals and statues. Fast-forwarding to present-day Shenzhen, QQ designer Chen Qilin discusses the "Flying Flowers'' collection from her office at Tencent headquarters. Challenged by the difficult task of harmonizing traditional and modern aspects of Chinese culture, the QQ product team travelled to Dunhuang to study its ancient culture and murals up close, and the resulting designs pay homage to Tang Dynasty fashion with bright colors and wavy, continuous patterns.
The virtual fashion collection and film project is not the first instance of collaboration between Tencent and the Dunhuang Research Institute. In April, Tencent Animation released a short film series "Traveling in Dunhuang" (云游敦煌) which interpreted the dances and legends depicted in the Mogao murals for a modern audience. Tencent successfully employed the murals to create a sense of cultural identity that supports its brand image as a pillar of modern-day Chinese culture.
The Dunhuang Research Institute has also been one of the most active cultural collaborators in China today, working with a number of tech firms to disseminate its valuable IP to a wider audience in creative ways — a tactic that has become critical for arts institutions shuttered or facing drops in attendance due to the coronavirus. Earlier this year, e-commerce giant Pinduoduo created a line of real-life hanfu dresses that made it possible for buyers to wear the styles seen on the Dunhuang's murals.
Huawei loaned its AI technology to the development of the Digital Dunhuang project, which allows visitors to see the detailed contents of the Dunhuang murals through their Huawei mobile phones. In such cases, the duality of technology and culture can entice customers with the appeal of "new" while connecting the brand to the longstanding heritage of China's past.
- by Ben Guggenheim, CCI Team
---
Domestic Luxury Shopping Is Here to Stay in China — To the Dismay of Overseas Retailers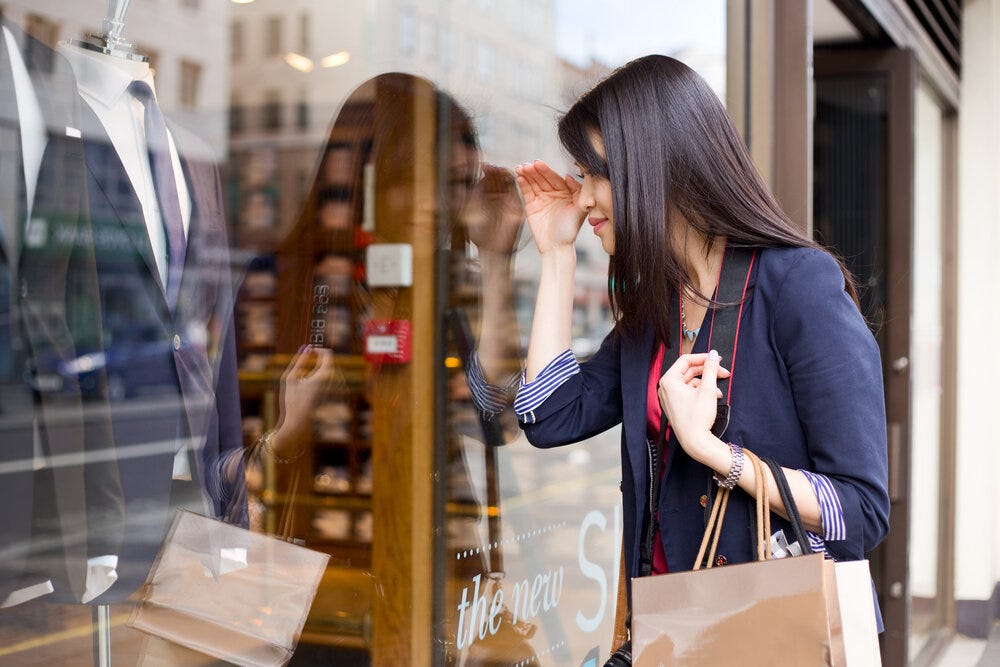 Before the coronavirus pandemic, Chinese consumers were nearly single-handedly propping up many brands and accounting for most of the industry's growth — they were responsible for around 90% personal luxury goods growth last year, according to a Bain and Altagamma report from December 2019, and their share of global luxury sales rose from 33% in 2018 to 35% in 2019. As it was in previous years, much of their buying took place outside of China.
Luxury brands and retailers worldwide naturally welcomed the wave of big spenders, hiring Mandarin-speaking sales staff, offering special perks and accepting Chinese payment methods, and retooling their marketing mix to connect with these shoppers on platforms such as WeChat.
But Covid-19 put the brakes on the international tourist-shopper trend and shifted consumer buying habits in China — accelerating the domestic shopping trend that emerged after the central government slashed the value-added tax (VAT) rate in early 2019, narrowing the price gap for many luxury items. Even after last summer's devaluation of the yuan, a growing proportion of Chinese shoppers opted to purchase big-ticket items domestically, owing to the convenience and — for those who would otherwise have visited boutiques in Manhattan or Beverly Hills — a far from welcoming atmosphere in the United States. A 2019 Bain report predicted that half of Chinese luxury spending would be domestic by 2025, but it appears that this will come about even sooner.
Read the full article on Content Commerce Insider
---
Download Jing Daily and Content Commerce Insider's white paper "Next-Level Livestreaming: How Luxury Brands Can Stand Out to Drive E-Commerce Sales" to discover the evolution of e-commerce livestreaming in the Chinese market. In the report, we break down everything luxury brands need to know – from successful case studies to best practices – to get ahead of livestreaming in China.
---
Is the Party Ending for Bytedance?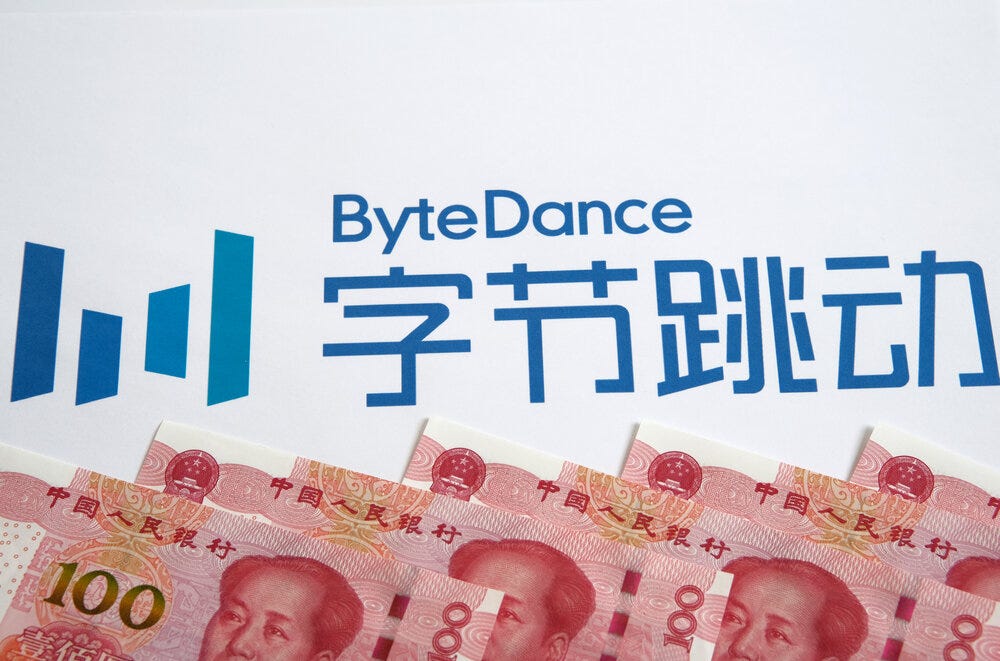 Douyin/TikTok parent Bytedance — considered to be the world's largest unicorn, with an estimated $140 billion valuation — has seen its fortunes compounded since its founding in 2012, from the explosive success of news aggregator Jinri Toutiao that same year to the rise of short video sensation Douyin four years later. The latter became the first Chinese app to gain worldwide acceptance with its overseas version, TikTok, following Bytedance's 2017 acquisition of the U.S.-based Musical.ly.
With its fingers in numerous pies — mostly in the Chinese market — that range from online video (Xigua Video) to education (Gogokid) — Bytedance is unavoidable in any analysis of China's consumer and technology markets, with some believing the company should replace Baidu as the "B" in "BAT" (Baidu, Alibaba, Tencent), the original trio of China's most influential and powerful tech companies. It's an astonishing growth story for a company that hasn't even celebrated its tenth birthday.
But recent events, both in China and overseas, indicate it is far from smooth sailing for Bytedance. Naturally, the number one concern for the company is likely its ongoing feud with the Trump administration, which recently announced plans to ban the company from activity within the United States in the name of national security — setting off a new chapter in which Microsoft, Oracle, and reportedly Twitter are in discussions to purchase TikTok's U.S., Canada, Australia, and New Zealand operations, or for the app to be banned from the United States if the sale is not finalized by mid-September.
Read the full article on Content Commerce Insider
---
News in English
We've Got China Covered
Thank you for reading! We'll be back Thursday with more news, updates, and our popular Report Corner.